Event / Projects
Vuurdoop 2019
In PXL-Music's 10th year the students Music, Management and Music Technics set up a special anniversary edition of the music festival VUURDOOP (Dutch for baptism by fire). On Friday May 17 2019 the audience could discover a great bunch of alumni bands, final projects of students and surprising side projects of alumni and teachers in and around the sites of Muziekodroom and PXL-Music in Hasselt.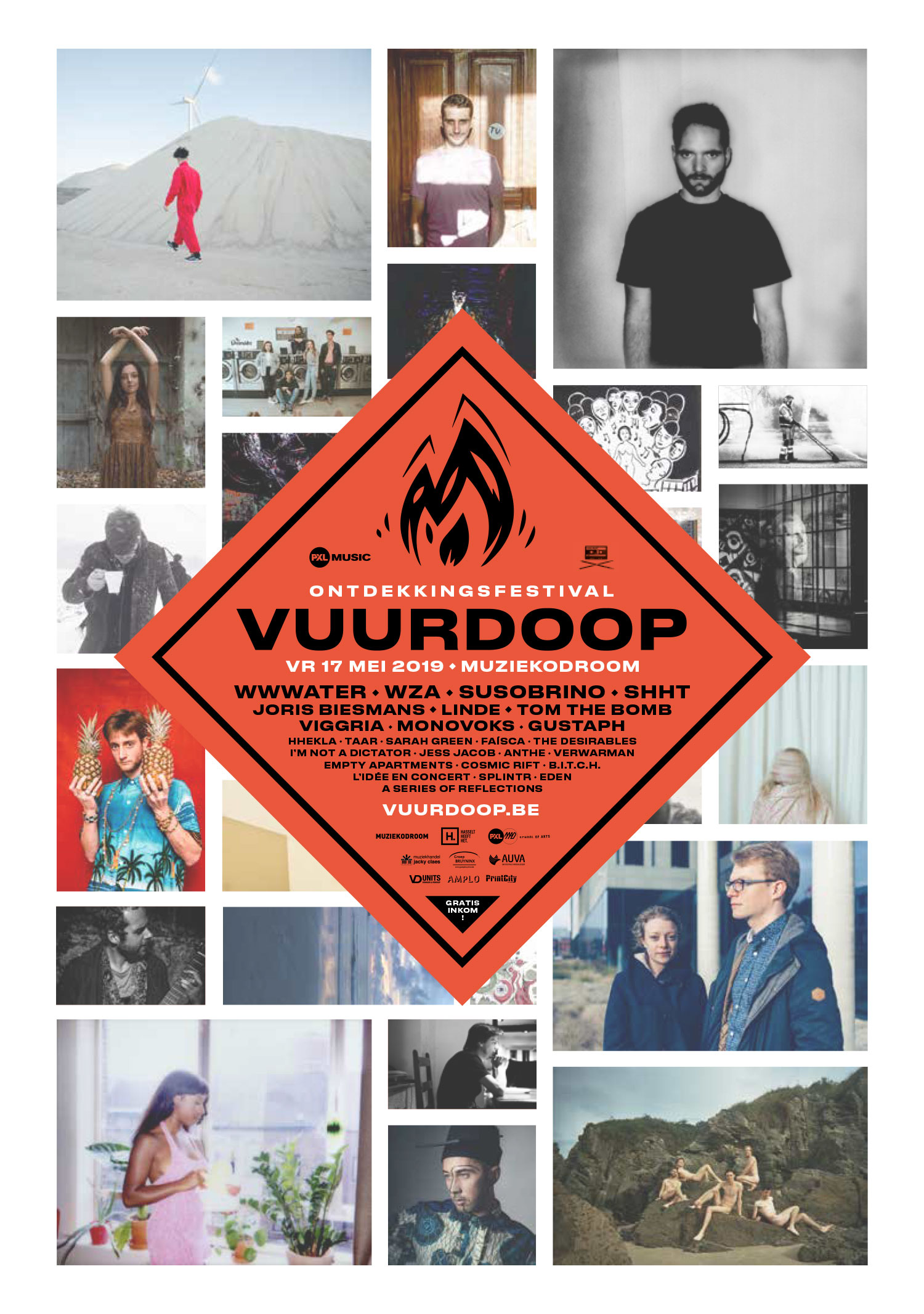 Headliners of edition 2019 were WWWater, Shht., Susobrino, WZA and Joris Biesmans, all projects of PXL-Music alumni.
14 bachelors in Music presented their thesis to the audience and a jury. They investigated a specific musical problem and translated their investigation to a live act. The spectrum was broad: some students explored the relation between music and another discipline (Empty Apartments, B.I.T.C.H., A Series Of Reflections, L'Idée En Concert, I'm Not A Dictator), others went digging in a specific genre (The Desirables, Faisca, Eden, Splintr, Cosmic Rift), some students offered an intimate look in their heads and hearts (Sarah Green, Verwarman, Jess Jacob).
Flagship
The festival VUURDOOP has become the flagship of PXL-Music. Students Music, Management and Technics put up the festival together. The festival is their professional baptism.