People
Vuurdoop 2021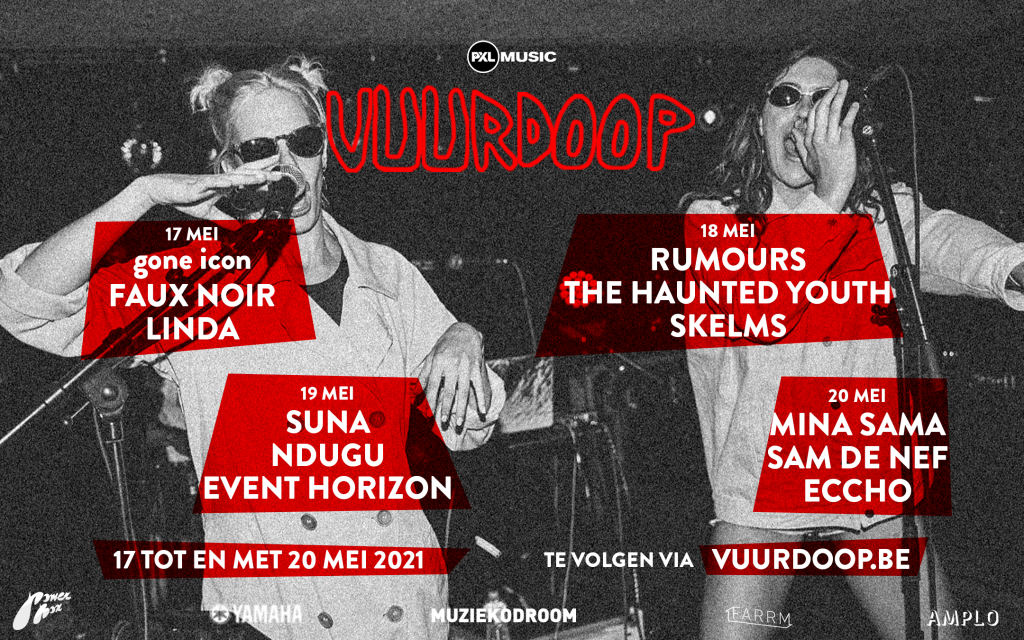 From 17th to 20th of May the Vuurdoop festival presented projects of graduate students and alumni through it's online stream channel. Each night three concerts were streamed live on vuurdoop.be/livestream.
On the website of Vuurdoop 2021 you can find the full line-up and the time schedule.
Herbekijk de livestreams
The festival was organised by the second grade students Music Management and Music Technics.

In collaboration with Yamaha Music Europe, Muziekodroom, Amplo Vlaanderen, Farrm and PowerBox Official.