Course
What would Wilco do?
On September 24th 2019 the students Guitar of PXL-Music got the opportunity to attend the soundcheck of Wilco's concert in De Roma. Presents were handed over (chocolate, Tintin comics) and the band even posted about it on their Instagram account!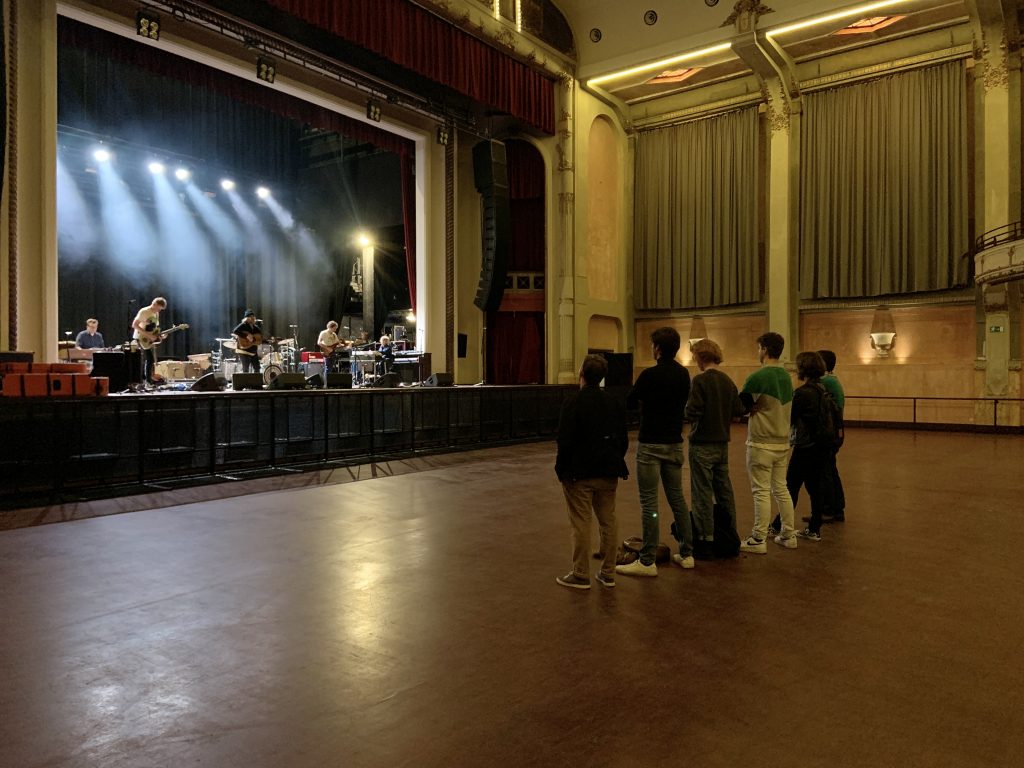 After the soundcheck the students were allowed on stage for a guided tour by Wilco guitarist Nels Cline along the guitars, amps and effect pedals of the band. Teacher Studio Analysis Frank Duchêne interviewed FOH-mixer Stan Doty with questions of the students.