Evenement
Internationale Week: Space is the place!
De Internationale Week is een 5-daagse trip vol masterclasses, lezingen en screenings van inspirerende mensen uit de muziekindustrie om bij studenten, docenten en alumni van PXL-Music de nieuwsgierigheid te prikkelen en de horizon te verbreden. Het thema van de Internationale Week 2018 was R U I M T E, van de persoonlijke ruimte in je eigen hoofd en de akoestische ruimte in een studio tot de professionele ruimte die een artiest voor zichzelf creëert. We keken zelfs even in de kosmos!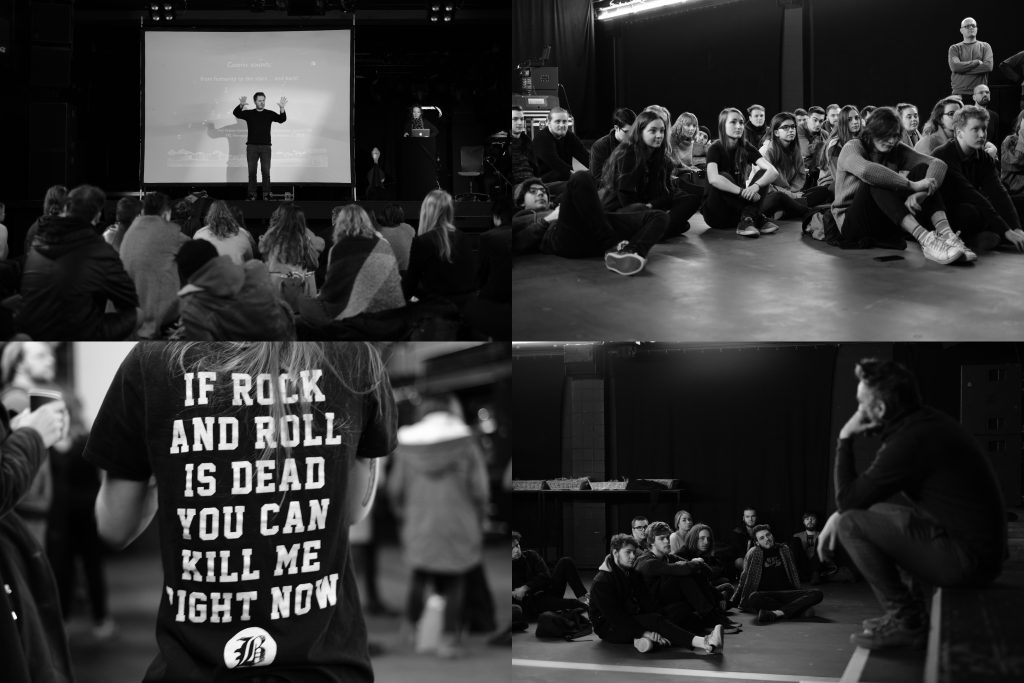 Met behulp van haar cello en haar eigen grafisch werk toonde asteroseismologist Katrien Kolenberg ons hoe we naar de sterren kunnen 'luisteren'.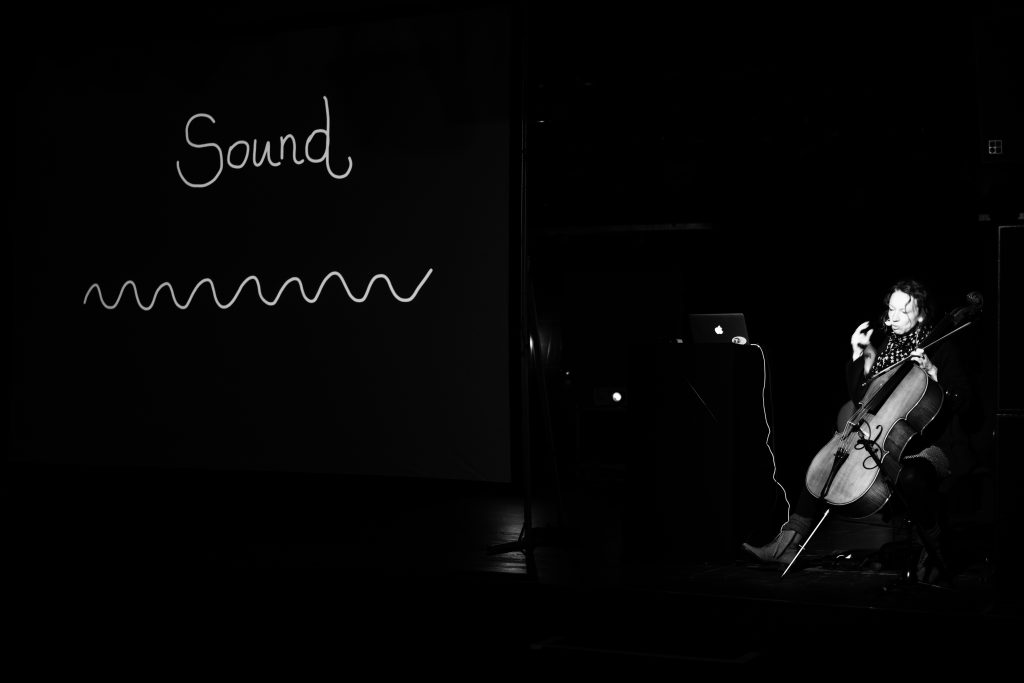 Aarich Jespers (The Colorist, Zita Swoon) en Gert Bettens (K's Choice) namen de studenten mee op een interculturele songschrijfreis. Ze gebruikten exotische ritmische patronen en een collectie van gevonden beeldmateriaal als gids. Vier Zweedse studenten van de Linnaeus University namen deel aan de workshop.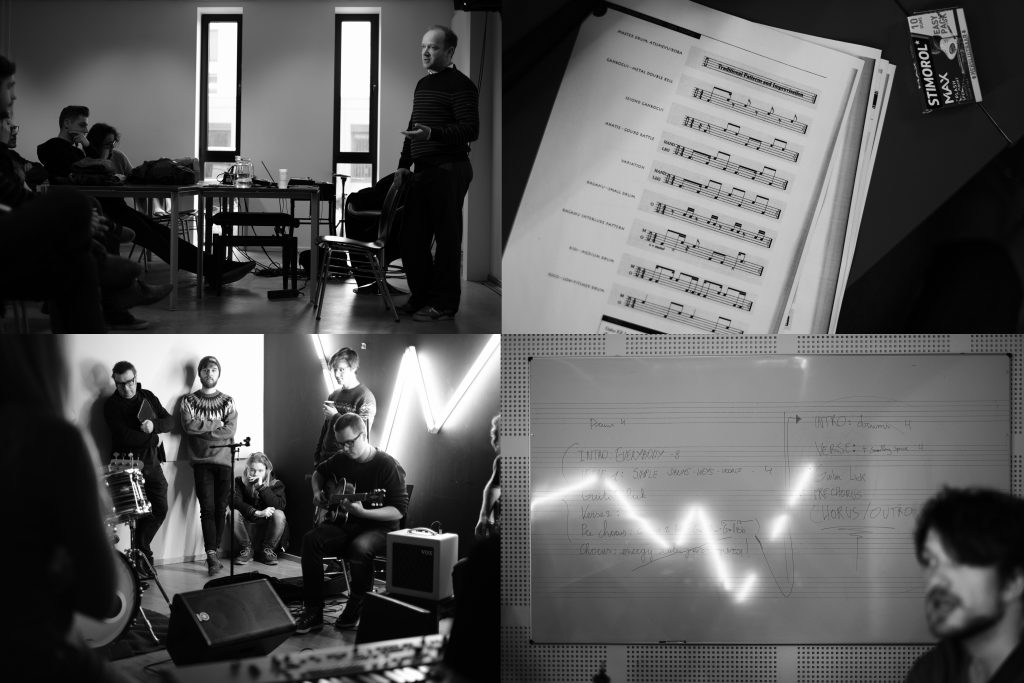 Pianist Tom Beghin, PXL-docent en geluidstechnicus Steven Maes en acousticus Thomas Wulfrank gaven ons een kijk in hun reconstructie van Beethoven's hearing machines.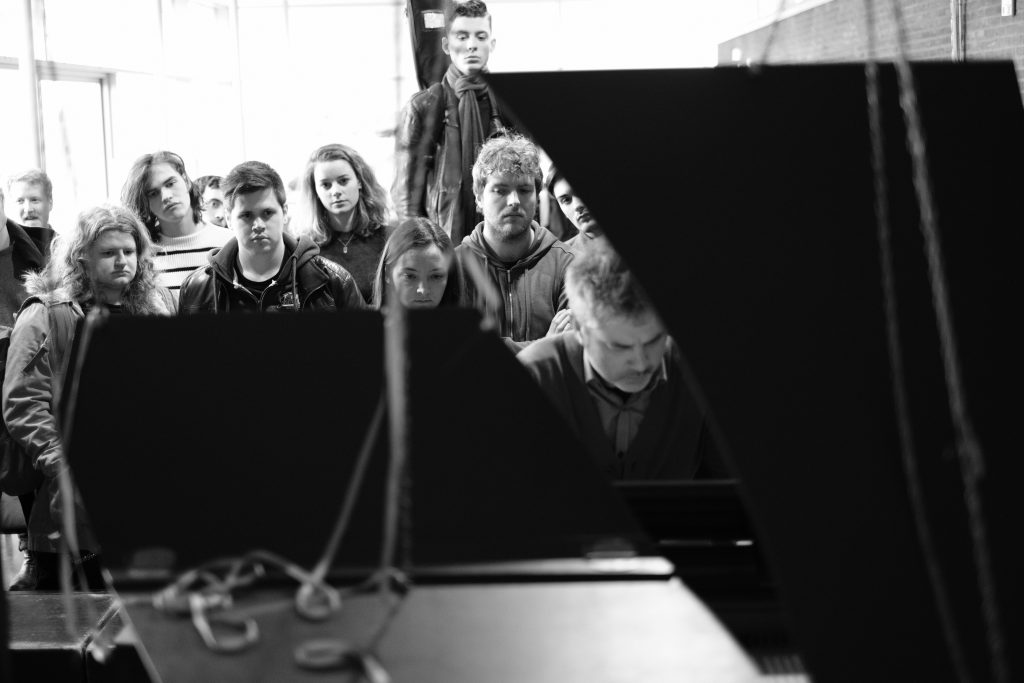 Choreograaf Bérengère Bodin, soprano Maribeth Diggle en regisseur Sara Vanderieck hostten een improvisatiesessie met live music en fysieke beweging.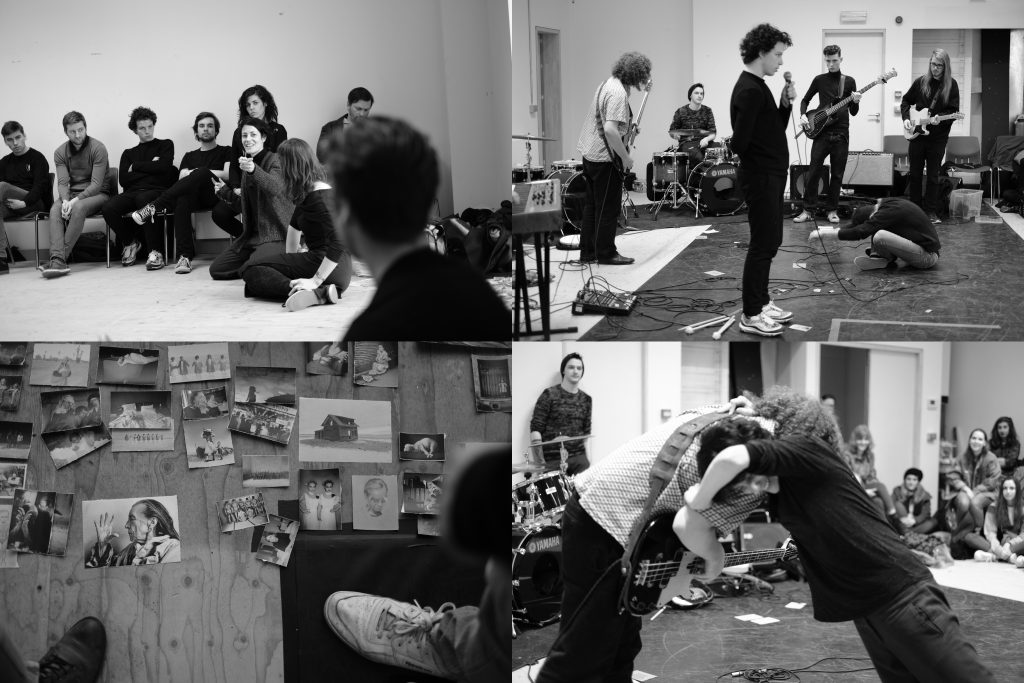 Er was nog veel meer: instant songwriting met Sonic Pi, het opzetten van een audionetwerk via IP, experimenten met Kush Audio, het verkennen van de Ableton connection kit, fijne lezingen van Daimy Van Caudenberg, Stefaan Moriau, Philippe Cortens, Marie Ctverackova & Martin Tvrdy, Charlotte Adigéry & Jarri Van der Haegen, Justin Bennett, Naomi Reho, Sally-Anne Gross & Dr. George Musgrave en een podcast van Gregory Scott and Nathan Daniel.